about mija hamilton
in my life i've had the great fortune of living in
san diego, milan italy, and seattle. each city has
its own special flavor and wonderful memories
but seattle is truly my home. i love it here, and
enjoy finding the perfect seattle area home
for my clients.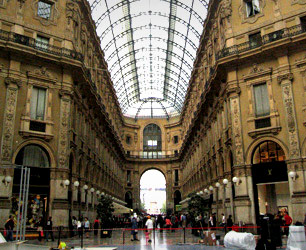 Mija Hamilton
I was raised in San Diego and came to Seattle to attend the University of Washington. After graduating with a degree in Business and Marketing, I worked in marketing for a Civil Engineering firm before becoming a real estate agent for Windermere in 1996. Since then, I've been working for Windermere representing buyers and sellers. I'm married with two young kids, a boy and a girl.
In the middle of it all, I had the incredible fortune to live abroad in Milan Italy in 2001 and 2002. What an experience! One that I'll never forget and love to talk about so feel free to ask me any questions you may have about Italy, Europe, etc.
Searching for that perfect home is just as exciting for me as my other love, of travel. Whether it's finding that amazing Craftsman in Wallingford or happening upon a hidden cove in the Cinque Terre, it's all about living and enjoying what you do! Feel free to contact me. I'd love to hear from you.
Above:
The Galleria in the heart of Milan Italy, a city where I lived for two years.
Live in Venice
Interested in buying a place in Venice, Italy? Click here for details and give me a call at 206 669 5616 with any questions.